----------------------------------------------------------------------------------------------------------------------------------------------------------------------------------------------------------------
Hello,
I have graduated recently with a Bachelor degree and started my first job. I'm aware that I need to get my savings to "work" for me via investments, how should I get started?
Sincerely,
A young beginner investor.
---------------------------------------------------------------------------------------------------------------------------------------------------------------------------------------------------------------------------------------------------
Greetings,
First of all, congratulations on the degree and the job.
We think you've asked a great question. Being an online investment platform and investors ourselves, starting early makes a huge difference for you in the long run.
There are numerous ways for you to get started, depending on your financial condition, savings capacity, risk appetite, experience as well as investment objective. Some people tend to have a lot of interest to invest in stocks, driven by successful stories from the people around them and also from well-known individuals like Warren Buffet.
Before we answer on how to do it, you will need to understand the account registration process, quantitative/technical/fundamental analysis, entry/exit strategies, smart use of derivatives, and all sorts of other stuff. Investing in stocks is not easy, this goes without saying. The fact is when someone wants to talk about buying individual stocks "correctly", there is no shortage of essential things to cover.
Feeling overwhelmed? Hang in there.
There is an easier way to begin investing while you figure out where you want to be on the investing spectrum.
While investing in stocks can be rewarding over the long-term, we think unit trust offers you a simpler way to invest into a basket of multiple stocks (and bonds, too) that are focused around a similar characteristic. These companies could be of the same size, or from the same country/region, or involved in the same kind of business. Instead of investing in individual companies, you choose sectors, categories or characteristics and get exposure to tens to hundreds of companies.
But why do we think unit trust is a good place to start?
First and perhaps the most important of all: diversification. Investing in a single stock means ploughing all your resources into a single place (or in a more common analogy, placing all your eggs into a single basket, and there is a reason why people use eggs instead of stones). Being a fresh graduate also means you have limited resources to build a properly diversified stocks portfolio.
Don't get us wrong, we are not discouraging you from investing in stocks, but we want you to be more prepared for it. Before you start dwelling into single stock analysis, don't you think it's equally important to understand the overall state of the economy? Solely focusing in a single stock analysis but forgetting about the macroeconomy side of things is like forcing a professional badminton player to play in an open space, susceptible to random wind blows and still expect the player to perform equally well.
Regardless how well a company is managed, the profitability of its operation relies on the overall state of the economy. Export companies are poised to do well when Ringgit weakens. Chip manufacturers can deliver double to triple-digit growth figures on the back of the on-going global technology-cycle. Consumer blue-chips companies have the potential to revive growth as consumers get acclimatized with GST. These are just some of the many examples.
Investing in unit trust, therefore, allows you to get a good grasp of the overall economic condition, and to learn how these elements translate to the profitability of a particular sector, down to a company. Another beauty of investing in unit trust is that you are able to leave the sophisticated stock selection process to the professionals. They are obliged furnish you with annual reports and factsheets with information of their holdings, which gives you a rough idea of what stocks these guys have been looking at (of course, we are referring to those funds that have performed consistently over a period of time, e.g. 3 years).
The next best thing about investing in unit trust is that allows you to get to know your capacity for risk and experiencing the investment emotions before committing to a handful of stocks. Many youngsters are encouraged to take in more risks and be aggressive when it comes to making investment decisions, because they have relatively little to lose and so much time ahead of them, and at often times people overestimate their capacity for risk. When market starts rocking and stocks tank, doubtful thoughts and fear consume them and all of the sudden they realise they are not as risk tolerant as they thought they were. Unit trust offers a venue for amateur investors to experience the volatility of the market, with much lesser possibility to lose out a huge chunk of their capital.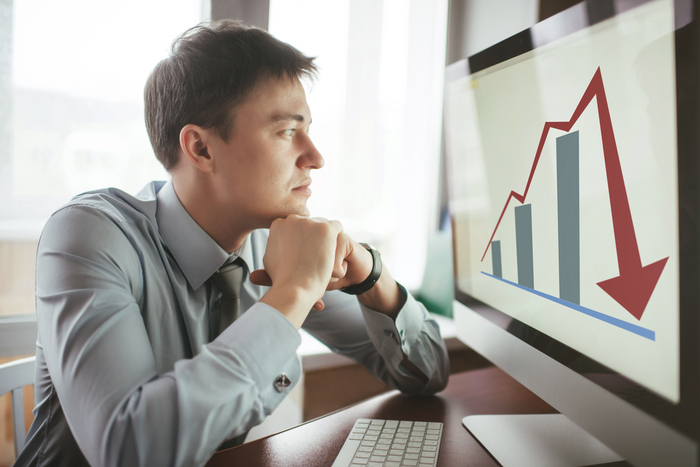 As a starter, you can take a look at our recommended fund list. Every year we update the list and select the best performing funds from each category available to ensure it remains relevant and current to our investors. If you are looking to start investing monthly without having to fork out a huge lump sum, we also have a list of funds that do not require initial investment, listed under our Regular Savings Plan (RSP) Special List. With this you will find it easier to get started.
The options we have presented here are certainly not the only ones available to you, but they do represent some of the better ways to get started in investing by ensuring you have proper allocation of investments. This allows you to participate in the stock market while you feel out your desire to learn and grow as an investor. If you still have doubts and questions on the approach to investment selection, or have questions that are specific to your situation, reach out to our friendly Client Investment Specialist team.
Happy investing!
Sincerely,
Fundsupermart Research Team