The global equity market has started 2017 on a positive note. As of 10 February 2017, the MSCI AC World Index has delivered a return of 3.08%, while the MSCI Emerging Markets and the MSCI Asia ex-Japan posted gains of 6.85% and 7.29% respectively. At this point of time, investors might be optimistic about the market, and might think of jumping into equities, given that the return has been attractive thus far. In this Idea of the Week, we will look into the 3 things value investors would do now.
[Returns in MYR terms unless otherwise stated]
Be selective within the fixed income segment
In our 2017 market outlook, we have pinpointed that we are currently underweighting on the fixed income segment, given the diminishing prospects of aggressive monetary loosening measures by major central banks (ECB and BoJ), and the possible event of a faster than expected rate hike by the Fed (see Figure 1). In the testimony to the Senate Banking Committee recently, Janet Yellen has said that the Federal Reserve will likely need to raise interest rates at an upcoming meeting, should employment and inflation figures continue to evolve in line within expectations. Since the Fed hiked interest rate a year ago, the yield spreads between the US rates and the fixed income segment narrowed. These segments have saw their yields trading below historical-average levels, causing them to be rather expensive. With the prospects of more frequent rate hikes going forward, yield spreads might compressed further, and this implies a lack of appealing opportunities within the fixed income space moving ahead (see Figure 2). As such, the fixed segment might not be a "value buy" for the value investors.
Figure 1: FOMC Dot Plot.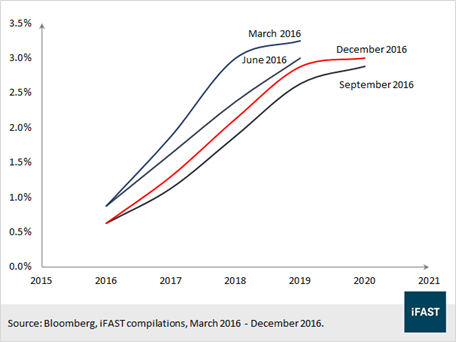 Figure 2: Yield Curves across various bond segments.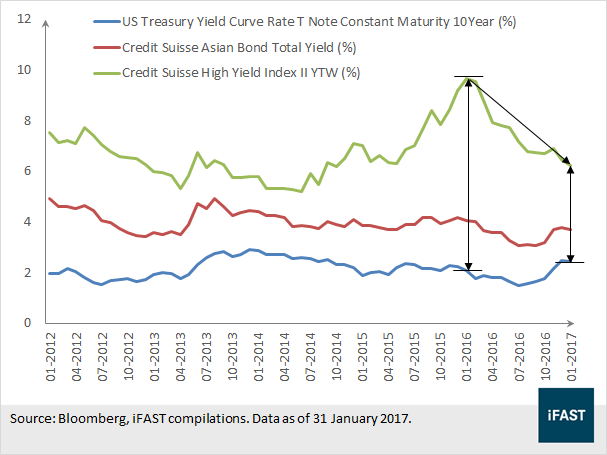 Table 1: Correlation of various local bond segments against US Treasury Yield.

US 10Y Treasury Yield

1.00

BNM 3Yr Govt

0.54

BNM 10Yr Govt

0.65

BNM PDS 3Yr

0.17

BNM PDS 10Yr

0.30

Source: Bloomberg,iFAST compilations, data as of end-January 2017.
Although the fixed income segment lacked the opportunity at this point of time, a value investor will be able to recognize its role as a portfolio stabilizer. In regards to the aforementioned potential headwinds, investors may turn their head to local short duration bond funds, which are less vulnerable (see Table 1) to interest rate risk and are able to provide shelter from the possible strengthening of the Ringgit.
See: Amncome Plus
Buy China despite the negative news
Instead of being influenced by the new headlines, a value investor will pay close attention to the underlying fundamentals of the Chinese economy as well as the current valuation of the market at this juncture. The Chinese economy is improving gradually, evidenced by the pick-up in headline PMI numbers, decent growth in new exports orders as well as encouraging PPI inflation number (see Figure 3, 4and 5).
Figure 3: China's manufacturing PMIs.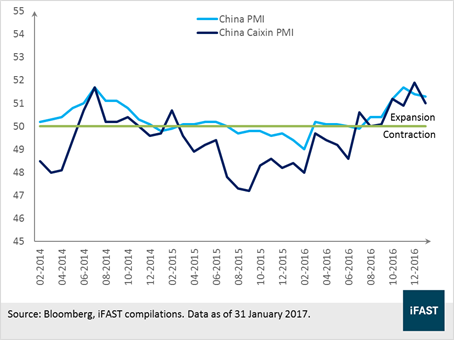 Figure 4: China's inflation data.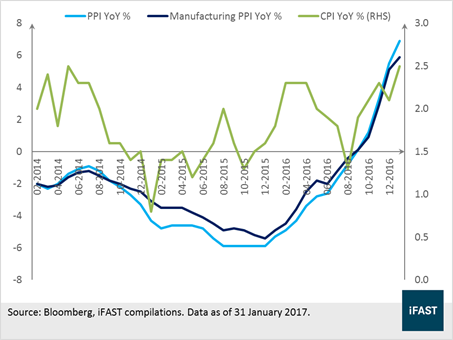 Figure 5: China export orders.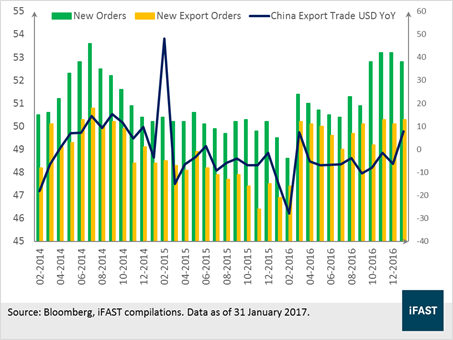 Valuation wise, as of 10 February 2017, the PE ratio of the HSML 100 Index stood at 9.8X, which is at a significant discount compared to our fair PE estimate of 13.0X. This portrays an opportunity for value investors to take position in one of the fastest growing and highly potential economies in the world at an attractive price tag. For investors who are keen to invest in China, here's a fund that has consistently delivered double-digit calendar year returns over the past 5 years.
Avoid herding mentality in making investment decision
The US equity market, as represented by the S&P 500 Index, delivered 10.4% return (in USD term) since President Trump's victory in the presidential election (Figure 6). The tremendous performance of the US equity market outpaced other regions like the Asia ex-Japan (4.6%), Emerging Market (5.2%) and Europe (7.26%) due to the positive market reaction on Trump's promise that he will "make America great again". Part of the reasons are due to the proposal of a series of aggressive fiscal stimuluses by Trump, together with the expectation of higher inflation and Fed fund rate, which attracted funds back into the US equity market. The US equity market has recorded $20.7 billion and $27.8 billion inflows in November and December 2016 respectively after Trump's presidential victory.
Figure 6: S&P 500 performance since US election.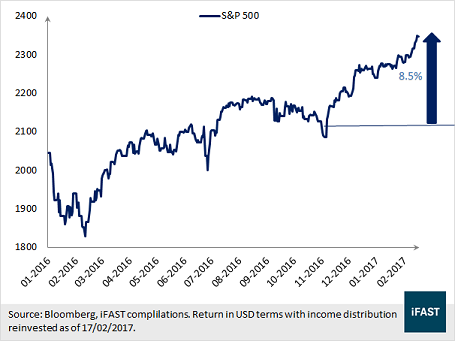 Figure 7: Figure 7: US Equity Net Flow (US$ Mil).
However, from a valuation perspective, the US equity market is currently trading at an expensive and overvalued level. The US equity market, as represented by the S&P 500 Index, was trading at premiums of 19%, 23% and 36% respectively in terms of P/E, P/S and P/B ratios, as compared to their 10-year averages (see Table 2). These valuation metrics indicate that the US equity is expensive, which is an area where the value investors might shun away from.
Table 2: Valuation for S&P 500.

P/E Ratio

18.1X

15.2X

19%

P/B Ratio

2.8X

2.3X

23%

P/S Ratio

1.9X

1.4X

36%

Source: Bloomberg,iFAST compilations, data as of 16 February 2017.
Conclusion
All in all, value investors are always on the hunt for assets that are trading for less than their intrinsic values, while not forgetting the importance of diversification. As a value investor, one should not be influenced by the sentiments or hear-says happening around. He or she should be focus on the underlying values of the assets and seize the investment opportunities for growth while its present. As oppose to speculative investors, value investors are often rewarded in the long run.