Since our previous update back in April 2017, Indian equities, as represented by the SENSEX Index, clocked 11.0% return as of 27 October 2017, bringing its year-to-date return to 26.5% (as of 7 Nov 2017 in MYR terms). Back then, we noted that India's macroeconomic picture remains intact, and the on-going reforms were constructive for the landscape of the Indian equities. Looking at where we are today, while Indian equities have continued to trend higher, the economy has also gone through several economic developments. In this article, we would like to share some updates on India's current economy, and whether India is still an attractive investment destination for investors now.
FIGURE 1: Performance since demonetization.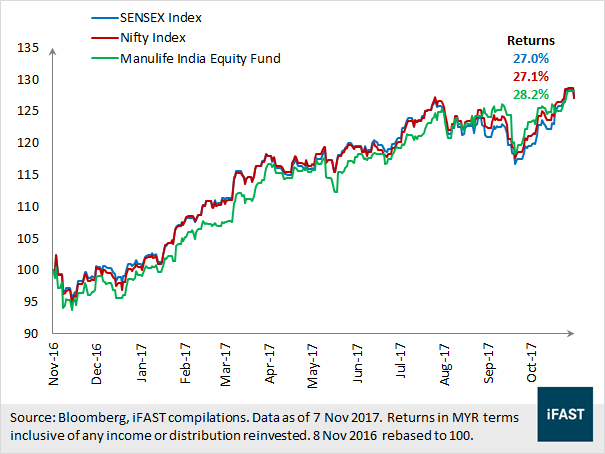 Reasons Behind A Slowing Elephant
India caught the world's attention when the country posted a 5.7% quarterly GDP growth, a three-year low figure. The current condition has deviated from our view back then, where we projected "robust GDP growth figures ahead" for the economy. While many sources attributed the current slowdown to a "worse-than-expected" or "prolonged" impact from demonetization, we have decided to take a deeper look into the economy and layout some other plausible reasons behind a slowing "elephant".
Private Investments Moderated
Gross Fixed Capital Formation (GFCF), an indication of private investment activities is one of the main thrust to India's growth engine (accounts for close to 30% of the country's GDP). Ever since clocking an 8.3% growth back in Q4 2015/16, GFCF has undergone a decelerating trend over the recent quarters, which coincided with the deceleration in headline GDP growth.
FIGURE 2: GDP slowdown coincides with deceleration in private investments.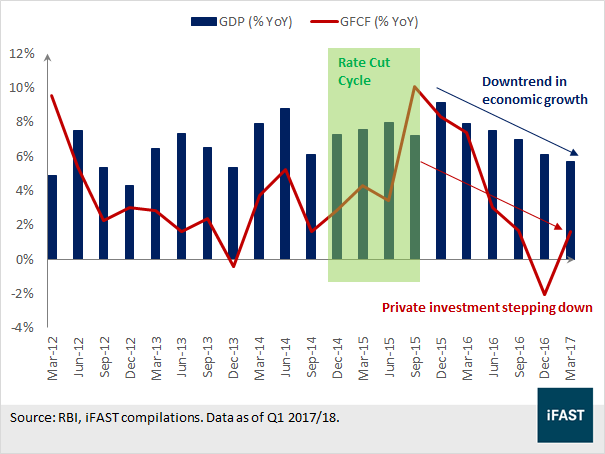 In periods between 2014 to 2015, the Reserve Bank of India (RBI) has slashed a total of 175 basis points in its reverse-repo rate. We believe the aggressive rate cuts have successfully spurred lending activities among corporates and businesses, swelling the banking sector's loan book and led to the rapid growth in GFCF across the period. When RBI eventually stopped slashing rates consecutively and took a neutral monetary stance, borrowing activities moderated as well. On top of that, Indian firms' interest coverage ratio, a measure of firms' ability to repay debt, has also deteriorated over the past few years, depicting increased strains to the balance sheets of Indian firms (see Figure 3). These elements have eventually led to a slowdown in private investments.
FIGURE 3: India has the second lowest interest coverage ratio among emerging economies.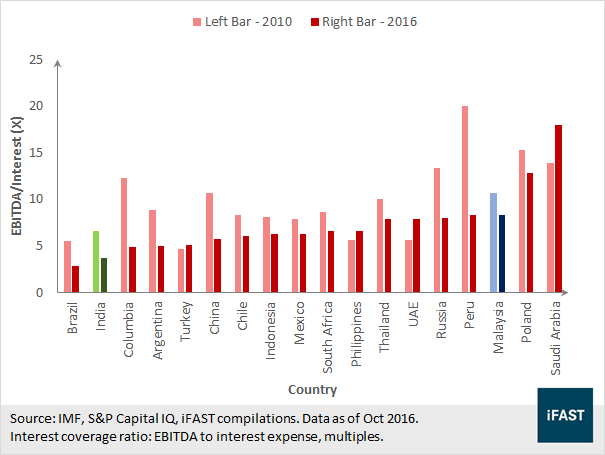 Private Consumption May Take More Time to Acclimatize with GST
FIGURE 4: Indian consumers weathering demonetization and GST.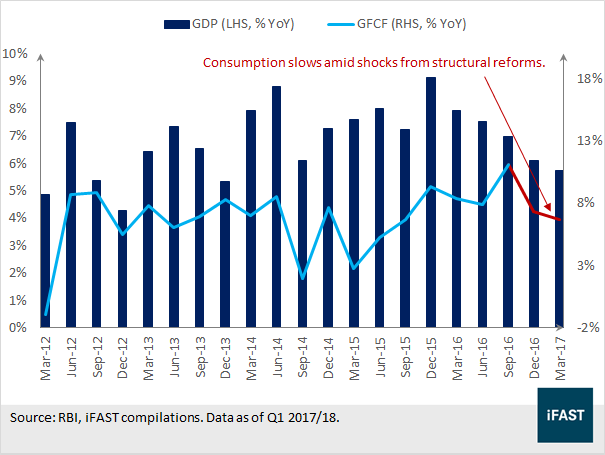 Aside from private investments, private consumption growth has also portrayed signs of moderation, particularly over the past 2 quarters (see Figure 4). Although the impacts from demonetization may have eased, the recent implementation of GST back in July could have brought another wave of uncertainties for Indian consumers. Historically, implementation of GST has brought about short-term growth deceleration for countries such as Singapore and Malaysia (see Figure 5), where the latter relies heavily on domestic consumption for economic growth, which is akin to India.
Given that India's GST system is rather unique and complex (4-tiered, dual GST system), it is difficult to estimate the impact from GST on the economy. However, with reference to the Singapore and Malaysia's GST implementation, the one thing that we are certain is that consumers are more likely to take a longer time to acclimatize with the newly implemented tax regime, which may pose short-term moderation to India's private spending, thereby inducing downward pressure to economic growth. We foresee spending appetite to recover in the medium-term as consumers acclimatize with the new tax regime.
FIGURE 5: Countries' GDP growth slowed shortly after GST implementation.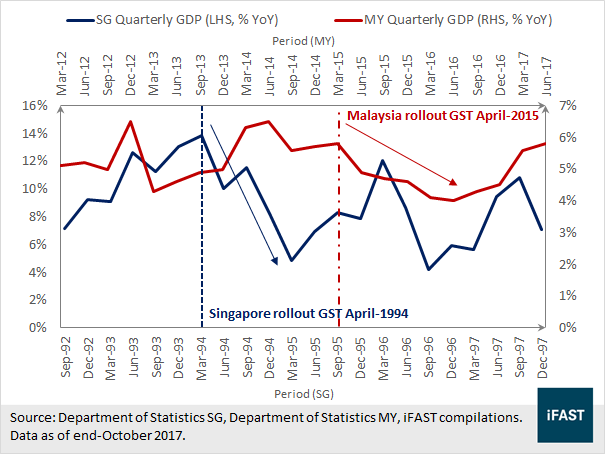 Macroeconomic Health Continues to Improve
Huge Fund Injection to Indian Banks to Boost Banking System Stability
The excess corporate debt mentioned above also increases risks to banks since a majority of this debt is financed by banks. The overall quality of the banks' loan book, as portrayed by the NPA ratio, has worsened over the recent periods, particularly state-owned banks (see Figure 6). An increasing NPA ratio cripples the lending ability and reduces capital buffers of financial institutions, which may hamper India's economic growth. The slowdown in economic growth potentially reduces the ability of Indian firms to repay debt, creating a vicious cycle.
FIGURE 6: Non-performing asset (NPA) ratio for India banks.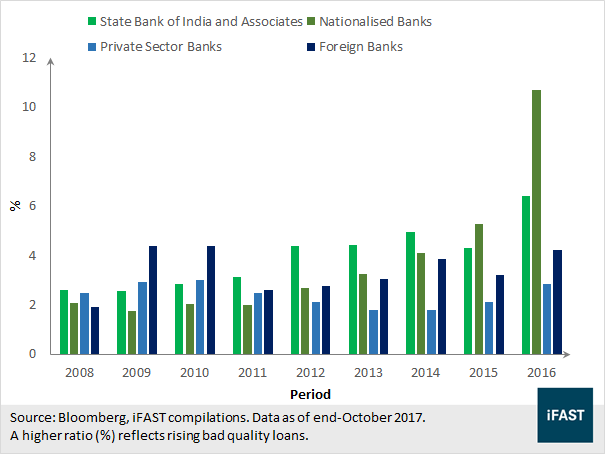 It is not until recently that the Indian government has finally decided to give a helping hand by injecting US$ 32 billion worth of capital into state-run lenders via recapitalization bonds. Recapitalization bonds are dedicated bonds issued at the behest of the government to give equity money to address the NPA issues faced by the Indian banks. These funds are expected to be deployed over next 2 years to get the capital-starved banking system ready to meet Basel III requirements and the possible provisions the banks still need to make against a badly bruised portfolio of loans.
The government's move has been welcomed by global credit-rating companies such as Moody's and Fitch, citing that these funds will aid banks to plug a large part of the funding gap in India's banking system. We opine that the government's initiative will help in maintaining the overall systemic stability of India's banking system, and possibly reignite private investment activities.
Indian Equities Gaining Resiliency Amid Increased Domestic Participation
FIGURE 7: Domestic institutional investments net flow to Indian equities.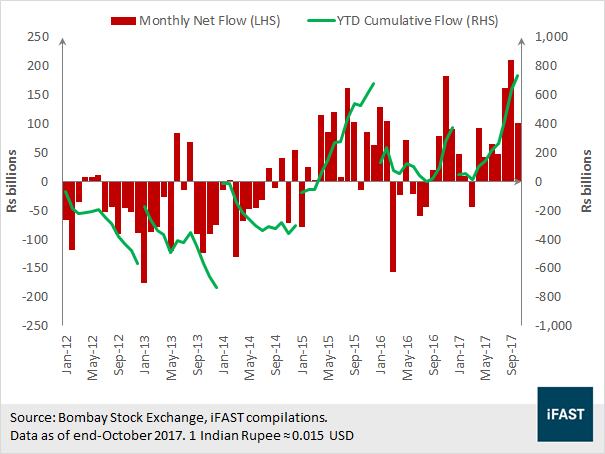 From the figure above, it is noticeable that domestic institutional investors have been buying into Indian equities, particularly after Narendra Modi took helm of India's government back in 2014. We believe the buying interests that followed suit are attributable to the structural reforms and policies that the government has pushed through over the recent years, which is deemed to be conducive for Indian's economy and fostered a better business environment for Indian firms. The domestic inflow surge in 2017 is believed to be the aftermath of demonetization. Indian consumers, especially those from the urban areas have been brought into the banking system, which increases their exposure and accessibility to investment and savings vehicles such as mutual funds and structured products. These have therefore increased the participation from domestic investors in Indian equity markets.
Further studies into the relationship between foreign net flows and SENSEX Index's performance revealed that the correlation between the two has weakened over the past few years, as portrayed by the declining trend in covariance data (see Figure 8). This trend illustrates that the influence of domestic inflows on the Indian equities may have increased amid increased participation as mentioned above, thereby implying better resiliency of Indian equities against foreign fund flows.
FIGURE 8: Declining covariance may imply better resiliency against foreign outflows.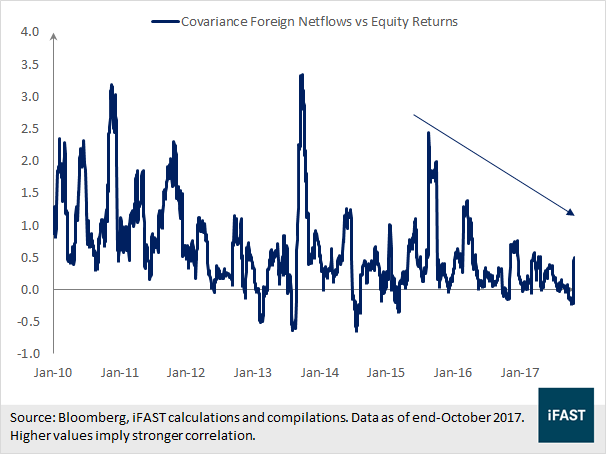 FIGURE 9: Foreign institutional investments net flow to Indian equities.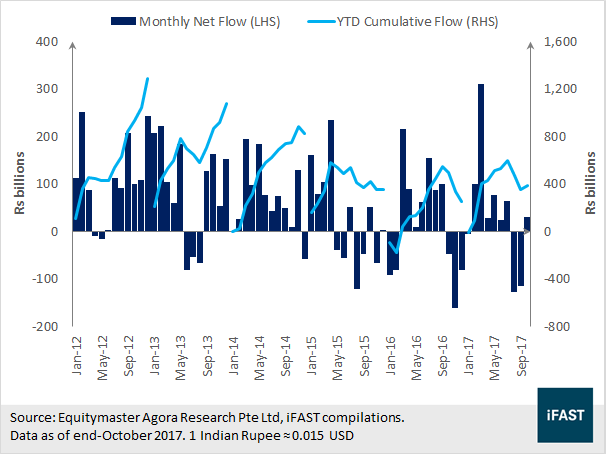 Premium Valuation Reflects Confidence on Economic Prospect
Investors may have already known some of the structural reforms that India has gone through such as Digital India, Make in India, including more recent ones like demonetization and GST. These structural reforms are targeted to improve various areas of India's economy, which includes formalisation, bringing transparency to the economy and enhancing the efficiency of the economy. All these reforms are serving as a fortification to India's economic structure, which is a crucial area for consideration, helping to bolster foreign investors' confidence in India. Although the economy has to endure short-term shocks from these reforms, we maintain our view that all these positive reforms are building a stronger footing for India's economy to move forward in a stable manner.
While the government remains focused on executing the much-needed reforms and managing fiscal deficits, market participants are already pricing in the long-term, positive impact on Indian equities. Valuations for Indian equities have been creeping upwards, notably after the 2014 where India underwent bold structural reforms under Modi's ruling (see Figure 10).
FIGURE 10: Premium valuation reflects confidence on economic prospect.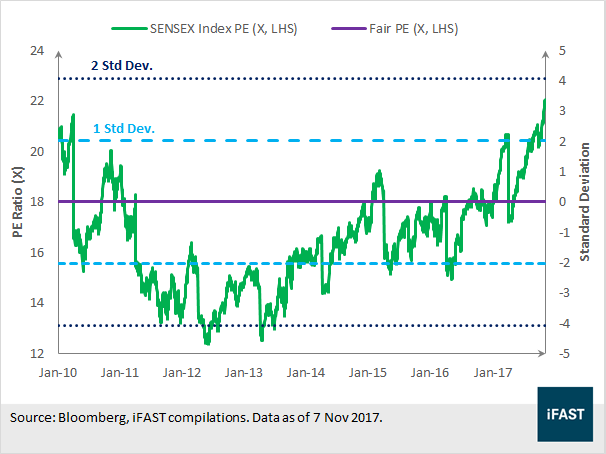 Table 1: Earnings growth, PE, dividend yields for SENSEX Index.

2017-18
2018-19
2019-2020
PE Ratio (X)
18.0
21.8
17.1
14.2
Earnings Growth (%)
-
3.0
27.4
20.7
Dividend Yields (%)
-
2.4
1.6
1.8

Source: Bloomberg, iFAST compilations. Data as of 7 November 2017. Fiscal year for India runs from 1 April to 31 March.

Looking into earnings, 2017-18 earnings estimates have been revised downward by -11.0% year-to-date, with analysts projecting lower earnings ahead for Indian firms amid a slowdown in the overall economic growth on India's front. Valuation wise, 2017-18's PE is currently standing at 21.8X, which is 21.1% higher than our fair PE of 18.0X. Looking forward, however, 2018-19's PE is still sitting at a slight discount of -5.0%, helped by a robust earnings growth projected in the next fiscal year.
Can Indian firms deliver the forecasted earnings? At this point of time, given that many of the major reforms are already in-place and on-going, the landscape of the economy will be constructive for growth and we expect less "surprises" from the India's government in the near-term. The government is likely to resume efforts in stabilizing the India's economy, as India will undergo an eight-state legislative assembly election in 2018. From a medium-term perspective, we opine that earnings revision for Indian equities could start to turn positive as consumers and businesses habituate into the "new" India economy going forward.
CONCLUSION
To sum it up, we maintain a positive view on India's economy, given that many of the reforms stories are already underway and the overall macroeconomic picture remains intact. While consumers and businesses may experience hiccup in the short- to medium-term, we are confident that these reforms will eventually forge a stronger foundation for the Indian economy. While Indian equities' valuation may appear steep at this juncture, we believe it is still one of the attractive options investors may consider, given its long-term prospects. For investors who are on the same page as us on India's economy, Manulife India Equity Fund may offer you decent equity exposure to the India's equity market.