Following the measure to discourage the trading of non-deliverable forwards (NDFs) offshore, the Financial Markets Committee (FMC) and Bank Negara Malaysia (BNM) announced measures to deepen the onshore foreign exchange market, effective 5 Dec. These measures include liberalization and deregulation of the onshore Ringgit hedging market and the imposition of new rules for the settlement of trade. Some of the key highlights are as follows:
(i) Residents will be allowed to hedge up to a net open position of RM6m of US$ and CNH exposures per client, subject to a one-off declaration of non-participation in speculative activity, without documentary evidence with a licensed onshore bank. Any amount exceeding RM6m will be subjected to normal due diligence processes by the banks.
(ii) Resident and non-resident institutional investors can now actively manage their FX exposure up to 25% of their invested assets, without documentary evidence with a licensed onshore bank (or an appointed oversea office for foreign investors). Any amount exceeding 25% of assets will subject to approval by BNM.
(iii) 25% of the new export proceeds from 5 Dec onwards will be allowed to be retained in foreign currency with onshore banks only, while the rest shall be converted into Ringgit. Any amount exceeding 25% of new export proceeds will subject to approval by BNM. Exporters are allowed to hedge and un-hedge up to a limit of 6 months of imports and loan obligations.
From our understanding so far, the existing Foreign Exchange Administration (FEA) rules are stringent (many restrictions involved) prior new measures. Previously, any activities related to buying and selling Ringgit must be backed by trade activities and transfer of Ringgit assets. Having new measures (i) and (ii) implemented would reduce the restrictions for buying and selling Ringgit and give greater flexibility to local and foreign institutional investors to manage their FX exposures. Hence, we believe it is a good news for institutional investors.
As for trade related measures (iii), we believe this measure will increase Ringgit demand- a catalyst that could drive the Ringgit higher moving forward. Best case scenario: assuming a 75% conversion and Malaysia's average trade surplus over 2011-2015 of RM92bn, this measure could create RM69bn of additional Ringgit demand annually. The amount equates to 17% of Malaysia's foreign reserves of RM399.6bn as of 30th Nov 16. We believe repatriation and conversion of the trade surplus by exporters from foreign currencies to the Ringgit will help to lift the international reserves, addressing concerns of a depleting foreign exchange reserves-which has contributed weak sentiment towards Ringgit recently.
However, we believe these new measures will have an impact on the banking sectors as repatriation and conversion of the trade surplus by exporters will lead to a surge in short term liquidity. This might lead to difficulty for the banks to lend out all of these additional funds. Exporters would also now incur additional hedging costs and double conversion costs and that could have otherwise benefitted from a natural hedge if they could opt to retain their export proceeds in foreign currencies.
Although these new measures are positive for Ringgit, our existing view has already incorporated our expectation of a gradual appreciation of Ringgit moving forward, considering it has deviated significantly from its fundamental value based on real effective exchange rate. These new measures only serve as a catalyst to materialize our existing expectation. As such, we maintain our star rating at 3.0 Stars "Attractive".
Chart 1: Dwindling Reserves And Weakening Ringgit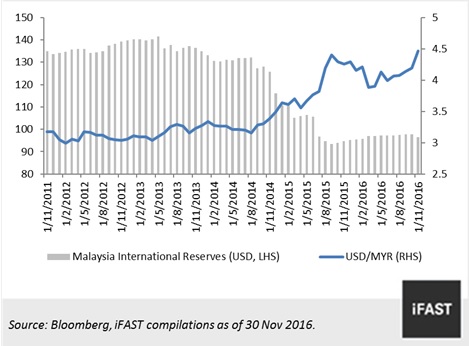 Chart 2: Ringgit Is Undervalued Based On Real Effective Exchange Rate