Chart 1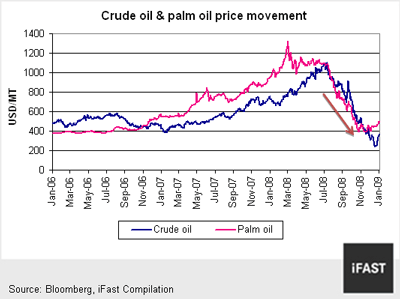 Chart 2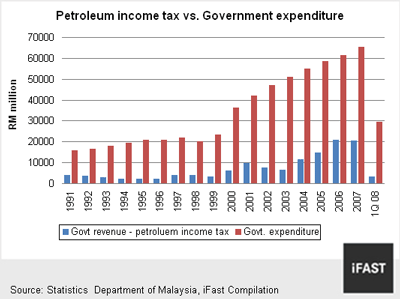 Chart 3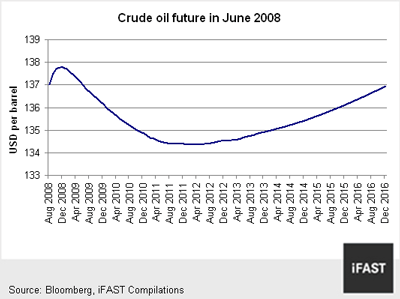 Chart 4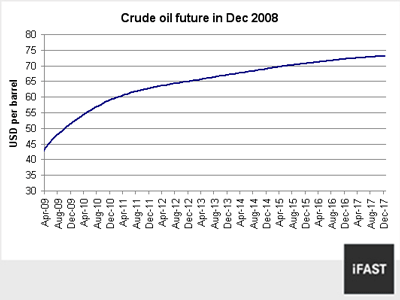 Source: iFAST Compilations and Bloomberg
Collapse of Oil and Palm Oil Prices
From 2007 to mid of 2008, the Malaysian oil-related and palm oil-related industries were blessed with strong returns when both prices reached record high. However, both crude oil and palm oil prices have dropped significantly by more than 60% and 70% to levels below that of the pre-commodity-bull-run. At the time of writing, crude oil is hovering between USD40-48 per barrel, while palm oil is trading at the range of USD455-492 per metric tonnes.
As both commodities play an important role in Malaysian economy, we examine how the dip in prices of each of them would impact the economy.
How lower palm oil prices will impact The Malaysian economy
Palm oil prices have a strong positive correlation with economic growth. Higher palm oil prices would be unquestionably good for the Malaysian economy. This is due to the fact that rising palm oil prices would help to increase export revenue for Malaysia. As a labour intensive industry, it also has a long lag effect on the economy. Federal Land Development Authority (Felda) acts as a government moderator to achieve the crop diversification programs in the Malaysian agriculture sector. It has set up over 442 schemes, covering about 800,000 ha of cultivation areas, involving more than 100,000 families under the schemes. Lower palm oil prices will not bode well for families that are involved in the cultivation and manufacturing process of palm oil.
As mentioned in our Getting to Know Palm Oil: A Key Pillar for the Malaysian Economy article, most of the Malaysia equity funds have relatively high exposure to the palm oil plantation sector. A significant drop in the palm oil price would have a great negative impact on the plantation companies' earnings, which leads to massive earning forecast downward revisions and hence drop in the share prices. Plantation companies contributed about 8% to the total market capitalisation of KLCI Index (as at 24 Dec 2008), lower than the 10% contribution during the bull-run (as at 26 April 2008). Part of the earnings projection revisions already reflected in our market earnings forecast of 1.3% and -1.7% in 2008 and 2009.
Palm oil Outlook: Sluggish demand is expected
China, the largest exporter of Malaysia's palm oil, is expected to grow at a slower pace of 8.5%. The remaining top 10 exporters are Pakistan, Netherland, US, India, Japan, Jordan, Ukraine, UAE and Singapore. With countries like US, Japan, Singapore, and some Europe countries falling into a technical recession or a recession and most countries will generally have slower growth, which means that demand recovery will not be immediate. Thus, export demand for palm oil will be lower.
The cost of production for palm oil ranges between USD300 to USD400/MT. Given this cost, some plantation companies are unable to operate at current prices. We have heard of some companies having to temporarily stop cultivating their plants or discontinuing fertilising activities. On a longer term, the supply of palm oil will be reduced alongside with the government's replanting programme and a lower yield on poor fertiliser application. The replanting program, one of the plan initiated by the government, will replant palm trees that are less productive or those that are older than 25 years. After 3-5 years, the young palm trees are able to produce palm fruits. This renewal process is implemented now and then. During the replanting process, the supply of palm oil will be gradually reduced. Thus, there is a potential for palm oil prices to stay at where they are or even increase after supply is reduced.
Right now, we are seeing an upward trend in the palm oil inventory level on higher production and slowing demand.  In the meantime, the Malaysian and Indonesian government are striving hard to sustain palm oil prices. For instance, the Indonesian government slashed duties on palm oil exports and are planning on a 50,000 ha replanting activities. Over here, the Malaysian government had lowered tax on fertilisers, encouraging more replanting activities to reduce palm oil inventory level and  had also introduced a 5% mandatory biodiesel blend programme on government vehicles in 2009.
What's the impact of lower oil prices on the economy?
To make investors understand how lower oil prices could potentially impact an economy's growth, we look at Petroliam Nasional Bhd (Petronas) as an example. Petronas is a government-owned company which has exclusive ownership in oil production and exploration in Malaysia. It plays an important role in the Malaysian oil sector. It contributes significantly to government revenue which would have an impact on the government expenditure, a key component in boosting economy growth. In 2008, Petronas has contributed about 44% to the total tax revenue to the federal government.
We did a correlation test on the petroleum income tax collected by the government and the government annual expenditure and found that the correlation was 0.6. A positive correlation means both variables will tend to move in the same direction. Understandably, with lower crude oil, the primary impact would be lesser government revenue. This may lead to lower government expenditures, which may have a negative effect on economic growth. With lower government expenditure, the government would have to go through other methods such as borrowing from debt markets to fund future spending.
When oil prices are high, the mass suffers from high inflationary pressure. Malaysia once experienced an all-time-high inflation rate of 8.5% in July and August after the government raised the petrol price by a whopping 41% to RM2.70 per litre. Referring to Table 1, the food and non-alcoholic beverages and transport sub-components contributed most to the increase in consumer price index (CPI). Food and transport jumped by 11-12% and 21-22% in July and August. Soon after crude oil prices suffered a plunge, inflation started to ease by a small percentage. We can see that transportation costs eased from a high of 22.7% in July to the recent 6.2% in November. This is because the government had lowered retail petrol prices to RM1.80 per litre, a level that is lower than the pre-hike level of RM1.92 per litre. Food prices are still high, recording a 11.0% price hike year-on-year in the month of November. Despite the decline in oil prices, we still do not see general prices of goods declining. This shows that,  prices that have been increased are generally quite sticky, and that inflation year-on-year growth still remains relatively high at 5.7% in November 2008. This hurts both consumer and spending.
Jun-08

Jul-08

Aug-08

Sep-08

Oct-08

Nov-08

Consumer Price Index

7.7%

8.5%

8.5%

8.2%

7.6%

5.7%

Food and non-alcoholic beverages

10.0%

11.2%

11.7%

12.3%

12.1%

11.0%

Alcoholic beverages and tobacco

9.2%

0.5%

0.4%

8.4%

8.3%

8.4%

Clothing and footwear

-0.5%

-0.4%

-0.4%

-1.4%

0.1%

-0.5%

Housing, water, electricity, gas and other fuels

1.1%

1.8%

1.7%

1.8%

1.8%

1.8%

Furnishings, household equipment and routine

2.6%

3.5%

4.0%

4.1%

4.5%

4.5%

Health

2.1%

2.3%

2.5%

2.4%

2.6%

2.8%

Transport

19.6%

22.7%

21.8%

18.1%

13.9%

6.2%

Communication

-0.5%

-0.6%

-0.5%

-0.6%

-0.5%

-0.6%

Recreation services and culture

0.8%

0.9%

0.9%

1.1%

1.4%

1.3%

Education

2.3%

2.4%

2.5%

2.7%

2.8%

2.8%

Restaurant and hotels

6.7%

6.7%

6.5%

6.3%

6.6%

5.6%

Miscellaneous goods and services

3.6%

4.2%

3.9%

3.2%

4.2%

2.4%

Source: Bank Negara Malaysia, iFAST Compilations
High oil prices appear to dampen rather than boost economic growth. This is because most of the oil revenue will feed into the government's coffer and will hurt consumer spending.
Crude oil outlook
In our article: Peak Oil or Peaking Oil we have highlighted that the high oil price in the future market will not be prolonged. The chart (chart 3) shown then suggests that there was speculation on oil future prices as oil futures that were due for delivery in the short term had a huge spike before it went to the natural state of increase. Refer to the red arrow. Chart 4, which is a recent snapshot of oil future prices, paints a different picture, showing that prices of oil futures due in the longer term is higher than what they are now. This would be what we call a normal state of contango as oil traders take into consideration the cost of carry and price oil future contracts more expensively if they are due at a later date.
According to the US Energy Information Administration's (EIA) latest release on 12 November 2008, the short term outlook for both energy demand and prices will be weaker on deteriorating growth prospects and continuous withdrawal of funds from commodity markets. For the coming 12 months, the weaker demand will be the dominant factor for lower crude oil prices apart from the ability of the Organization of the Petroleum Exporting Countries' (OPEC) to restrain supply. In the short term, we do expect oil prices to remain at depressed levels but we believe that such low prices are not sustainable for the medium to long term.
According to the Cambridge Energy Research Associates (CERA), estimated oil supply costs range from USD20 per barrel in Saudi Arabia to USD100 per barrel in North and South America. As of the time of writing, the current crude oil price of USD48 per barrel is below the marginal costs. It is likely that when global demand picks up, oil prices will be rising quickly as well, given that oil prices cannot sustain at levels below marginal costs. Oil producing countries can choose to reduce the supply of oil when they are not profiting from exporting oil at prices below marginal costs.
Conclusion
Looking ahead, the commodity market is not promising. On the short to medium term, it relies on the magnitude and duration of the economic downturn which affects demand for commodities. Without a hint of convergence to steadiness, it is hard to anticipate when the commodity market would start to recover. The future price movements of both crude oil and palm oil are reliant on various factors. Besides the demand and supply factors, substitution effect and speculation on commodities also contribute to price movements.
We are not able to predict when the down cycles of both commodities prices will come to an end. However, both crude oil and palm oil are two essential items in our daily life and they are currently trading at a level below their cost of production. Hence, we believe that once the natural force of demand and supply are well in place, the demand for both commodities will resume to a healthy level.